Safety
At R. Gingerich Crane, safety isn't simply a policy, it's a way of doing business. Over the years, we've established a culture of safety awareness designed to protect our customers and employees from both physical harm and financial loss. As a result, R. Gingerich Crane has achieved an outstanding safety record that underscores our commitment to operational excellence.
A Safety-Minded Workplace
Our company's focus on safety starts with the people we send out to customers' jobsites each day. R. Gingerich Crane hires trained and motivated professionals who are dedicated to delivering the best and safest performance with every project. In addition to receiving ongoing safety education, each of our employees is required to abide by our safety practices and make them a part of their daily work routine.
R. Gingerich Crane also employs a dedicated Safety Director who is responsible for enforcing safety policies and procedures, supervising on-site inspections, and developing employee safety training programs and materials.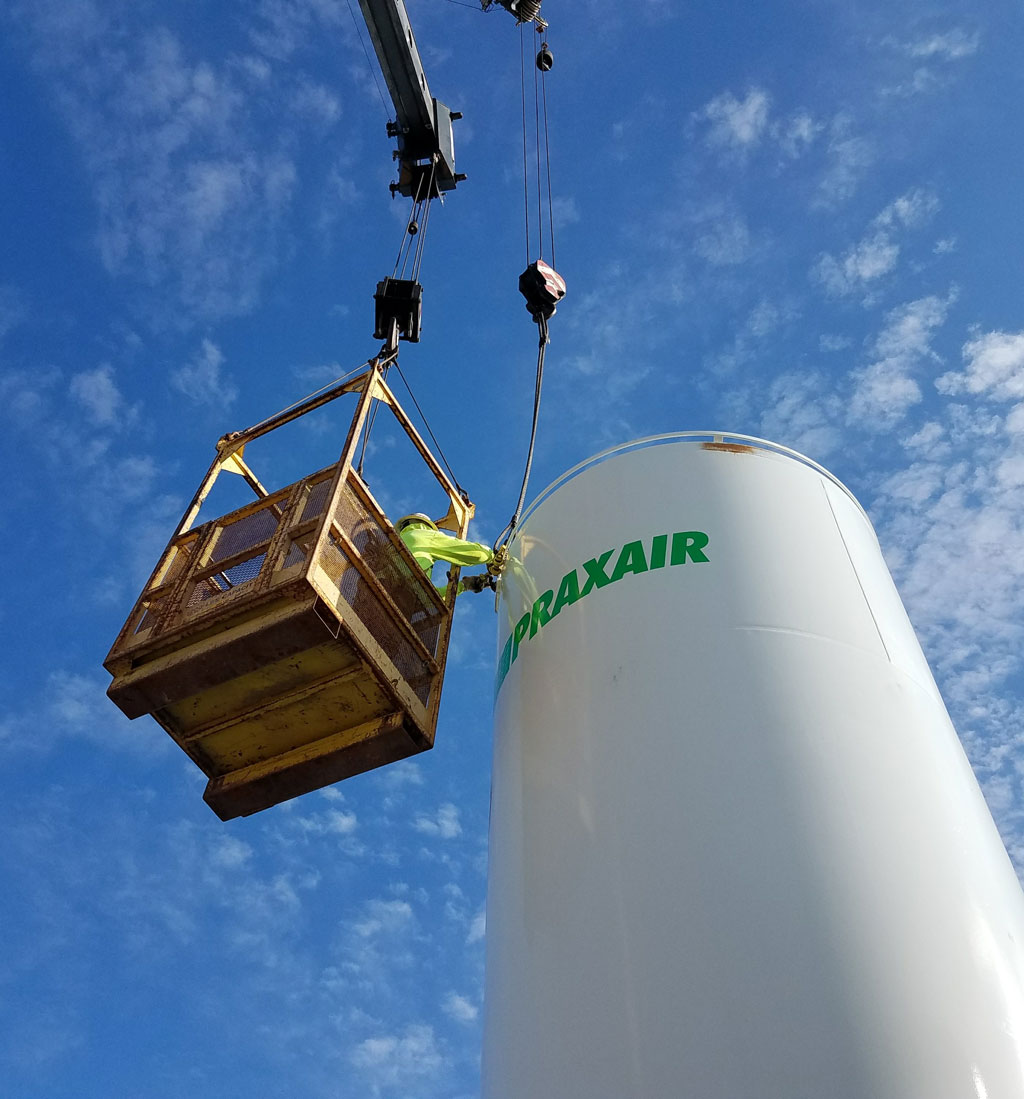 A Meticulously Maintained Fleet
Featuring such reputable brands as Grove, Link-Belt, Mantis and Manitowoc, all of our cranes have been chosen for their mechanical superiority and reliability. Our late-model fleet is meticulously maintained by a team of technicians who make sure that our machines meet or surpass manufacturer safety standards. In addition to having our cranes third-party inspected on an annual basis, we also keep daily logbooks on each piece of equipment to ensure that any mechanical problems are immediately addressed.
R. Gingerich Crane Safety Facts
Annual crane inspections by a third party
100% NCCO-certified crane operators
OSHA-certified forklift operators
Monthly safety newsletters sent out to all employees
Routine drug and alcohol testing for employees
Annual mandatory safety meetings
Pre-lift planning available to customers
Performance monitoring
Comprehensive safety manual
R. Gingerich Crane welcomes the opportunity to serve your crane service or crane rental needs. Call us today at 309-263-7335 for a free consultation and pricing estimate.